Building Classrooms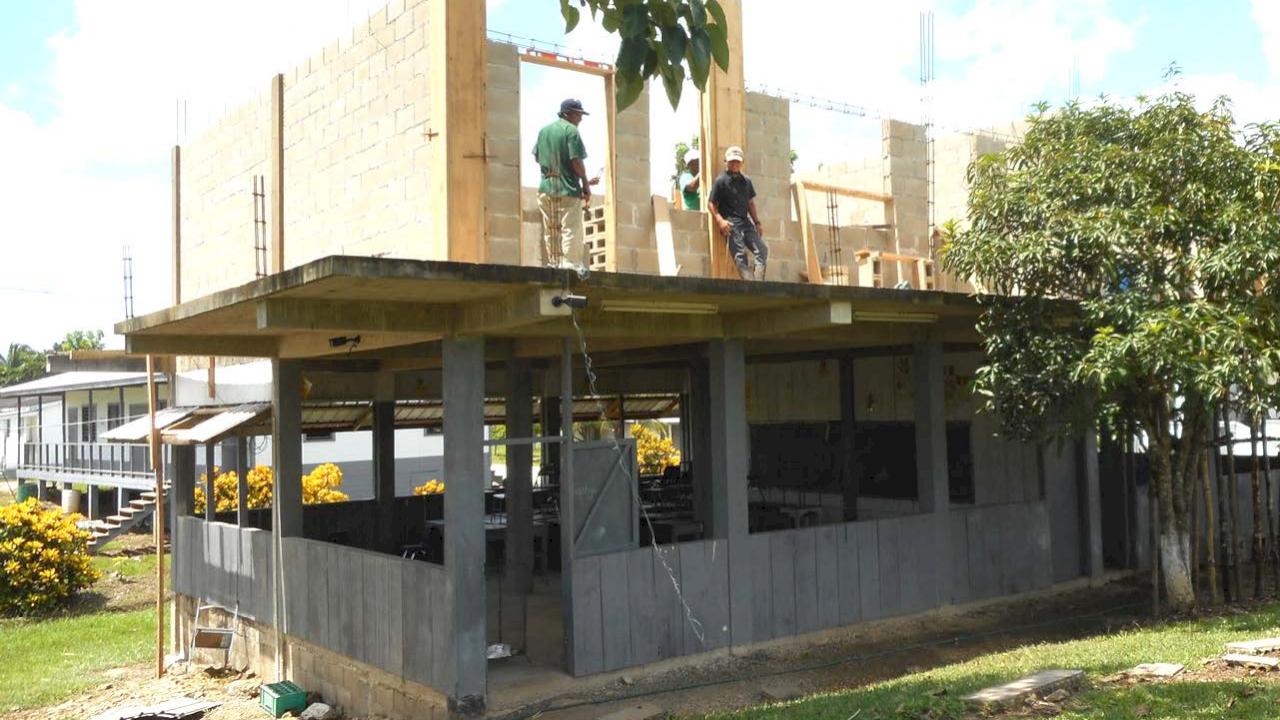 Building Classrooms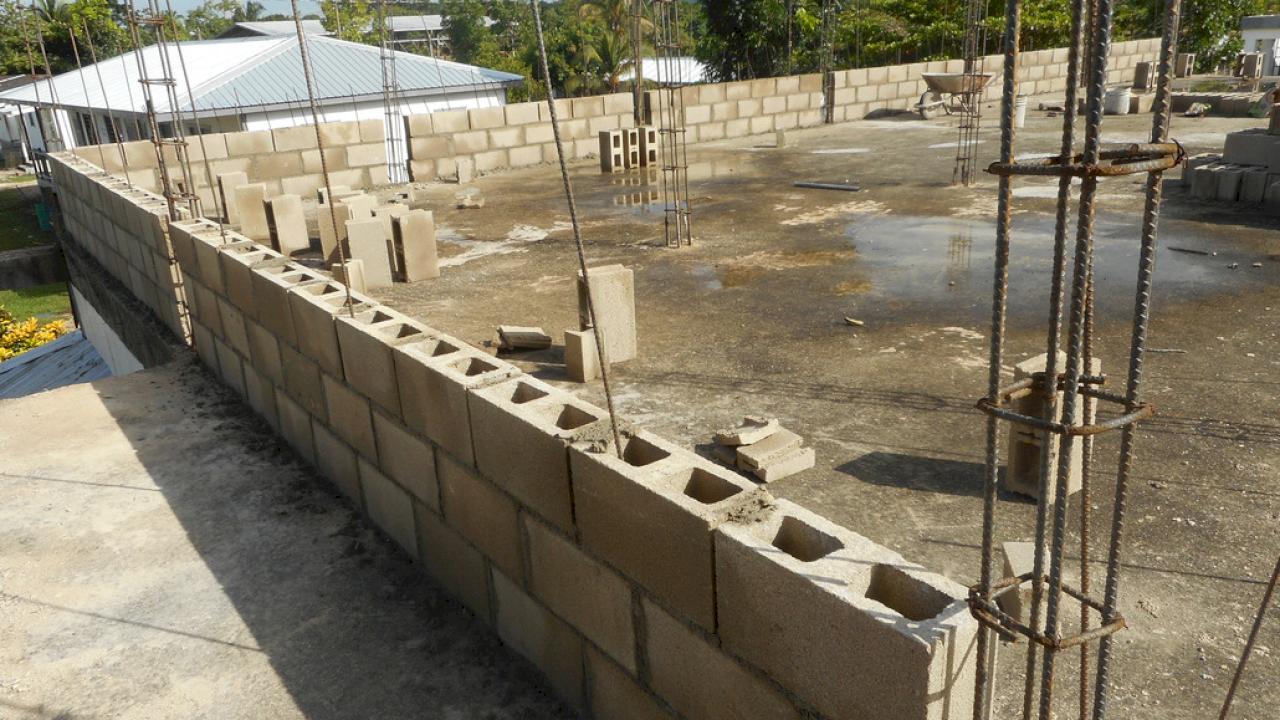 Building Classrooms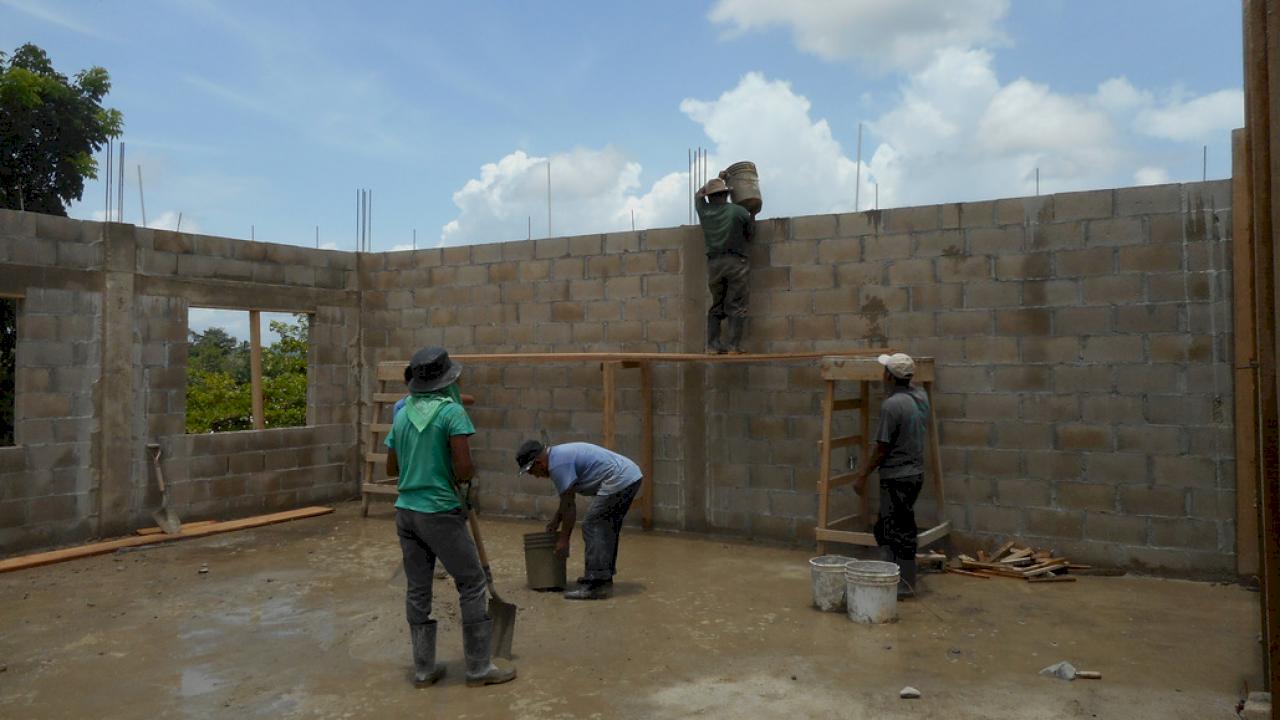 Building Classrooms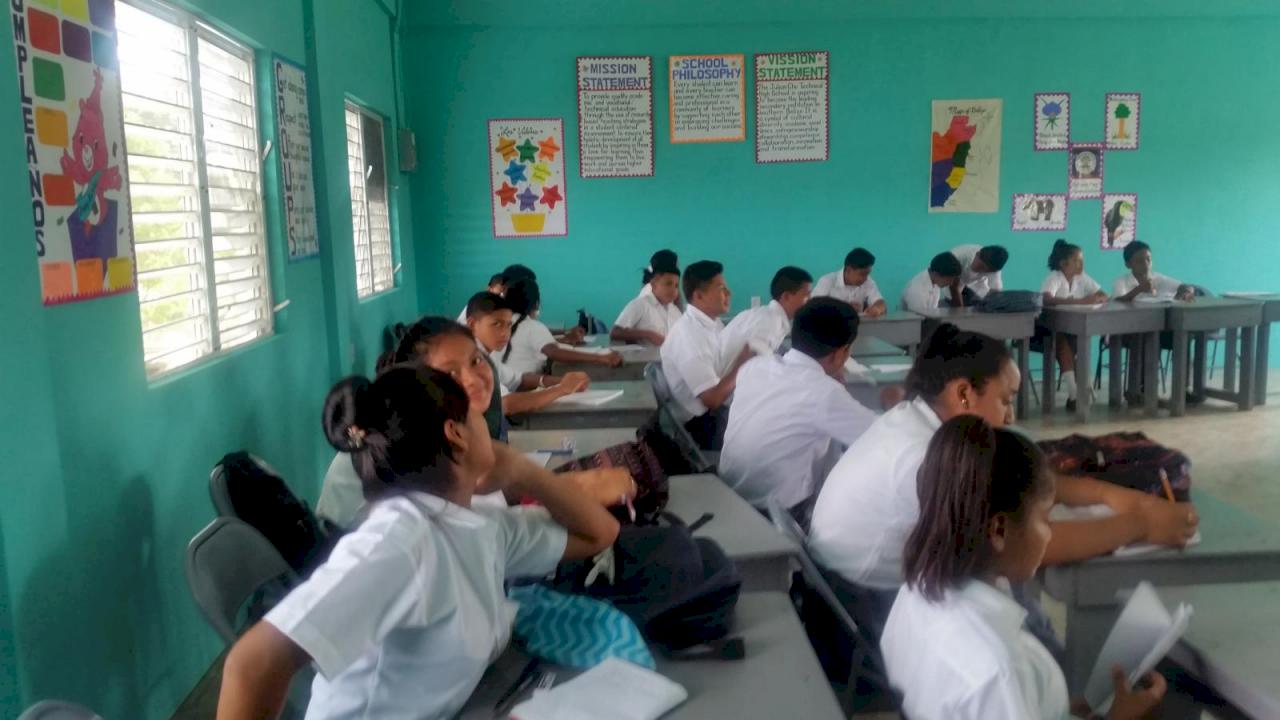 Building Classrooms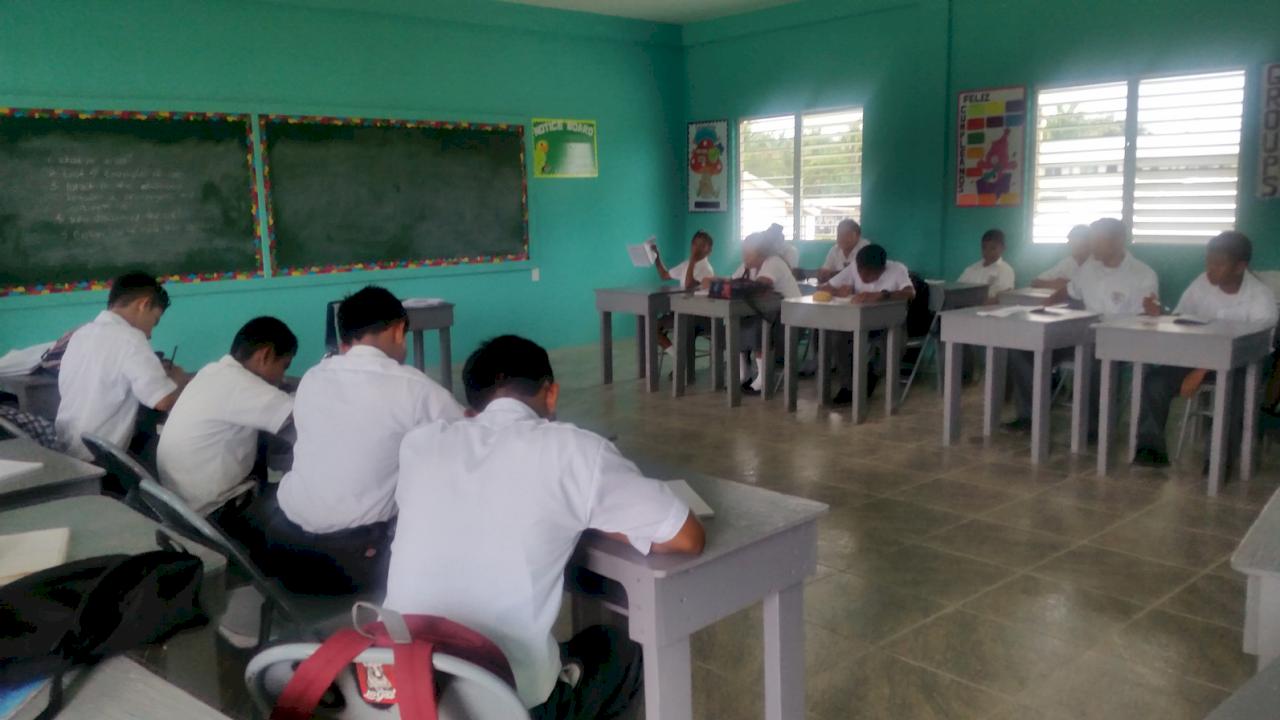 Building Classrooms
Building Classrooms
In 2017, we built two new high school classrooms in Belize!
They are in the center of the campus of Julian Cho High School, which is 10 miles outside Punta Gorda Town.
Julian Cho is the high school for all the Mayan villages for miles around, and it has 1,100 students. All of those students take buses from their villages to get to school every day. Many students get up at 4:00 a.m. or 5:00 a.m. to walk down dirt roads to catch the bus for a two hour ride to school.
Thanks to you, now when they get to school there is a shining gift from America! What their principal, Dr. Simeon Coc, calls their "dream come true" — two new state of the art classrooms!
In fact, our new classrooms are the only ones in that entire high school with tile floors, rather than concrete. And the only classrooms with a gleaming zinc roof, rather than the tin that's on the others. When we dedicate the classrooms in 2018, the American flag will be painted on the outside wall facing the soccer field, with our foundation's slogan, "We Believe In You."
$62,000 of your donations paid for 10 construction workers and all the steel, lumber, concrete blocks, plaster, windows, doors, tile, and zinc! And we painted the inside walls of those two 30' by 30' classrooms sky blue because we dream as big as the sky, and they should too.