High School Scholarships
High School Scholarships
High School Scholarships
High School Scholarships
High School Scholarships
High School Scholarships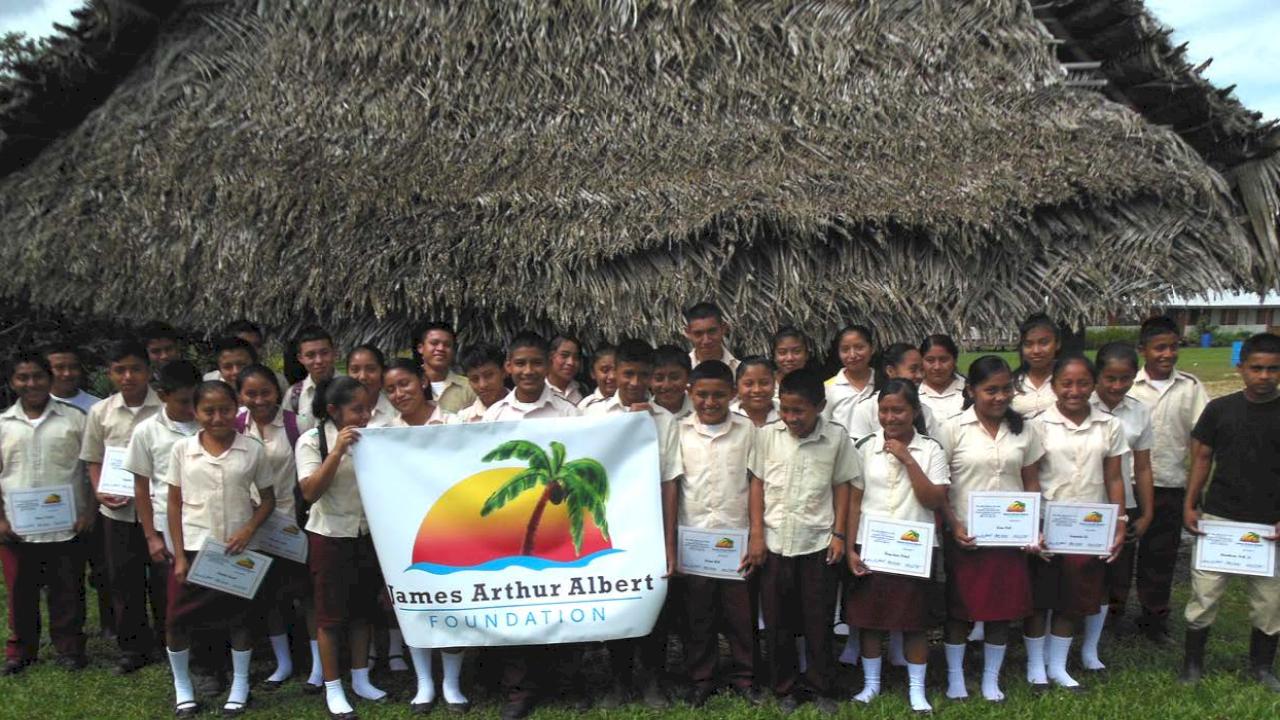 High School Scholarships
Since 2010, the Foundation has awarded scholarships for students to attend high school in Belize. A child is eligible if their family cannot afford the $200 a year it costs for books and uniforms to attend school.
Hardship and poverty are so widespread in Belize that one-half of the high school age children don't have the money to go to school.
But every morning in 2017, 212 teenagers in Belize woke up and put on shoes and clothes you bought for them, and walked through the front door of their high school carrying the textbooks you bought.
We spent $42,400 in 2017 on textbooks, shoes, and school expenses for our 212 scholars, bringing our total for textbooks and clothes to over $250,000 since 2010!
In return for the opportunity to go to school, our scholars work their hearts out. Many do their homework at night on dirt floors and in villages with no electricity. Others lead their schools in sports and music. One won the National Spelling Bee and won a computer for his school. Many have been valedictorians and top ten graduates. All of them hold their heads high in school every day — they are American scholarship students!
All of them do at least 20 hours of community service every year as part of their scholarships. They clean litter and garbage from roadways, they go into the homes of elderly people and care for them, and they paint fences, homes, and even grade schools.