University Scholarships
University Scholarships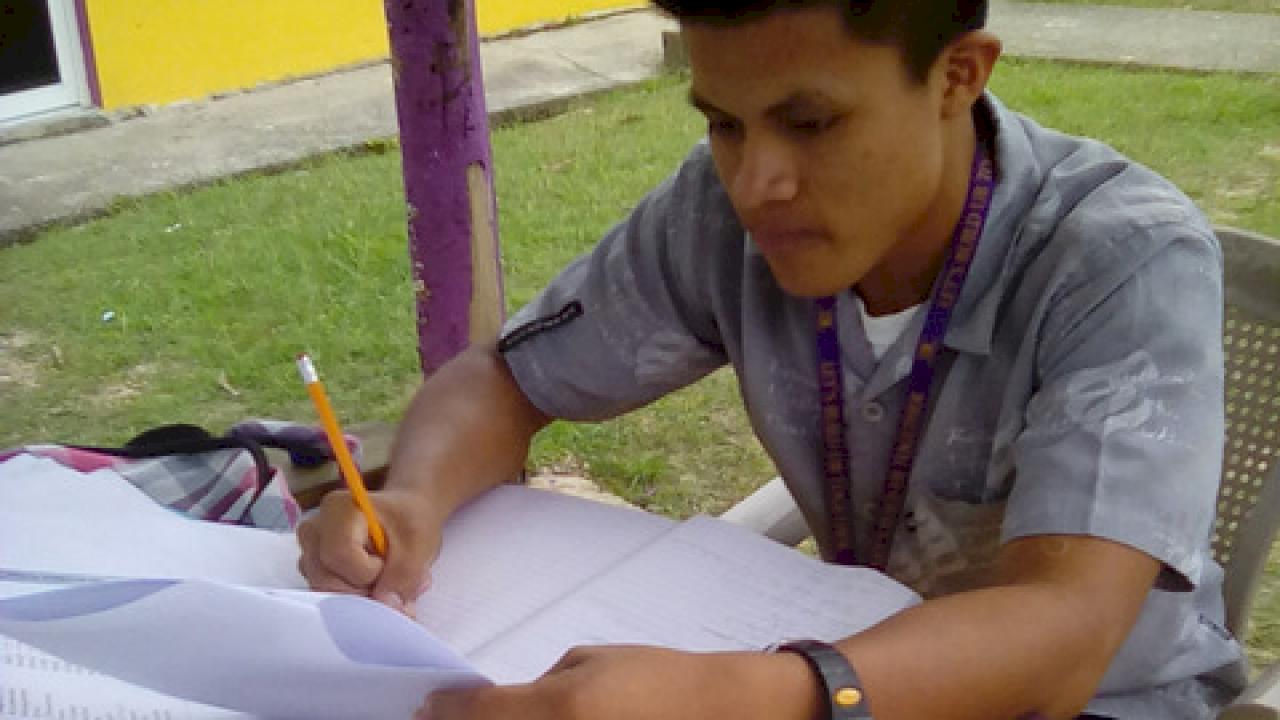 University Scholarships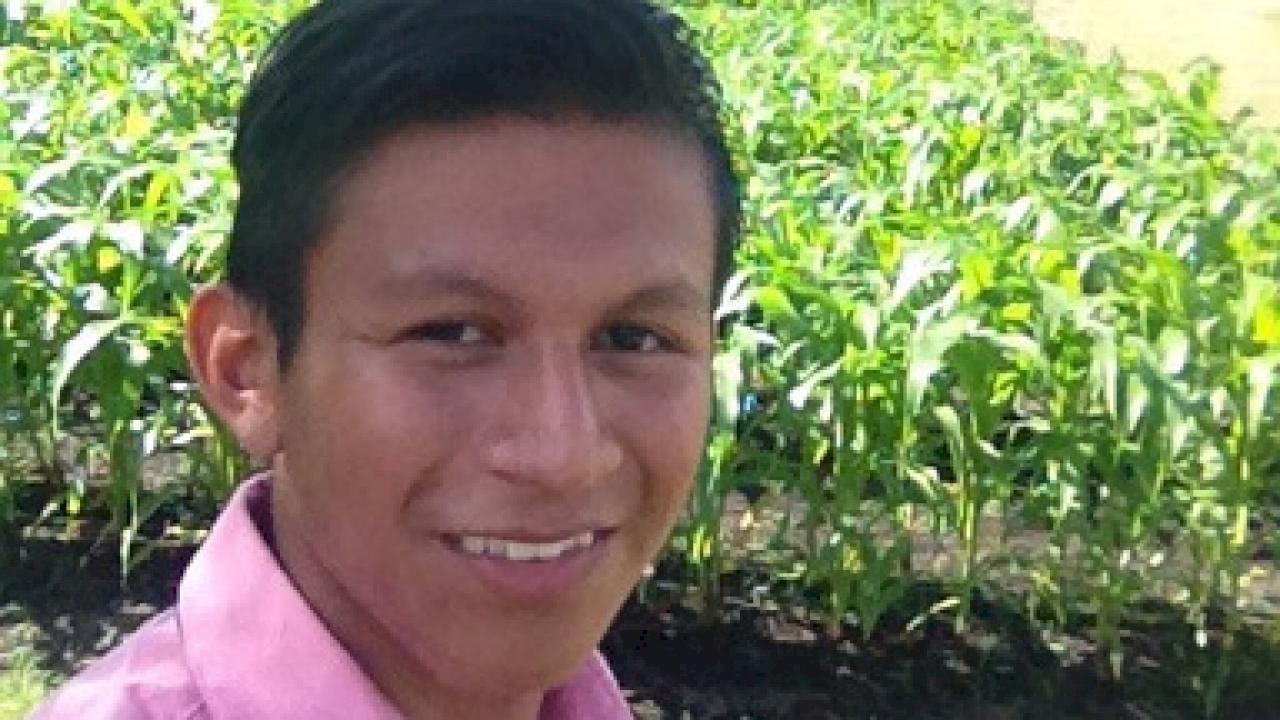 University Scholarships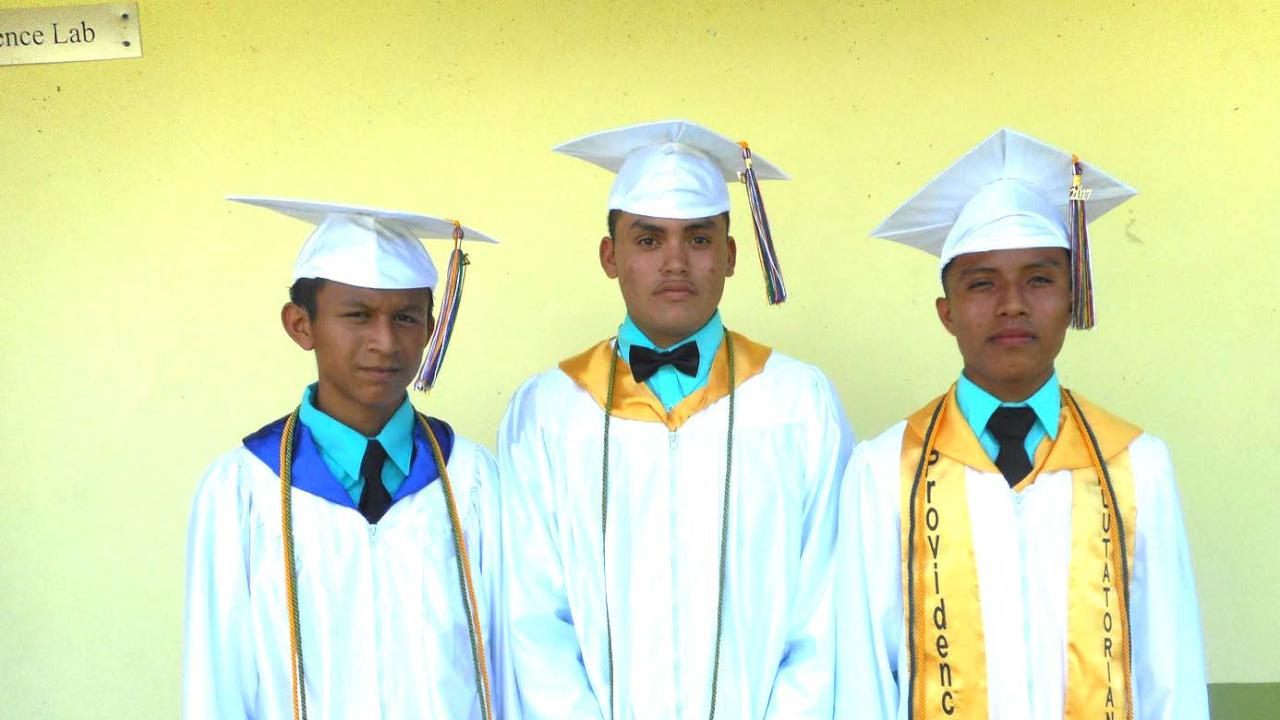 University Scholarships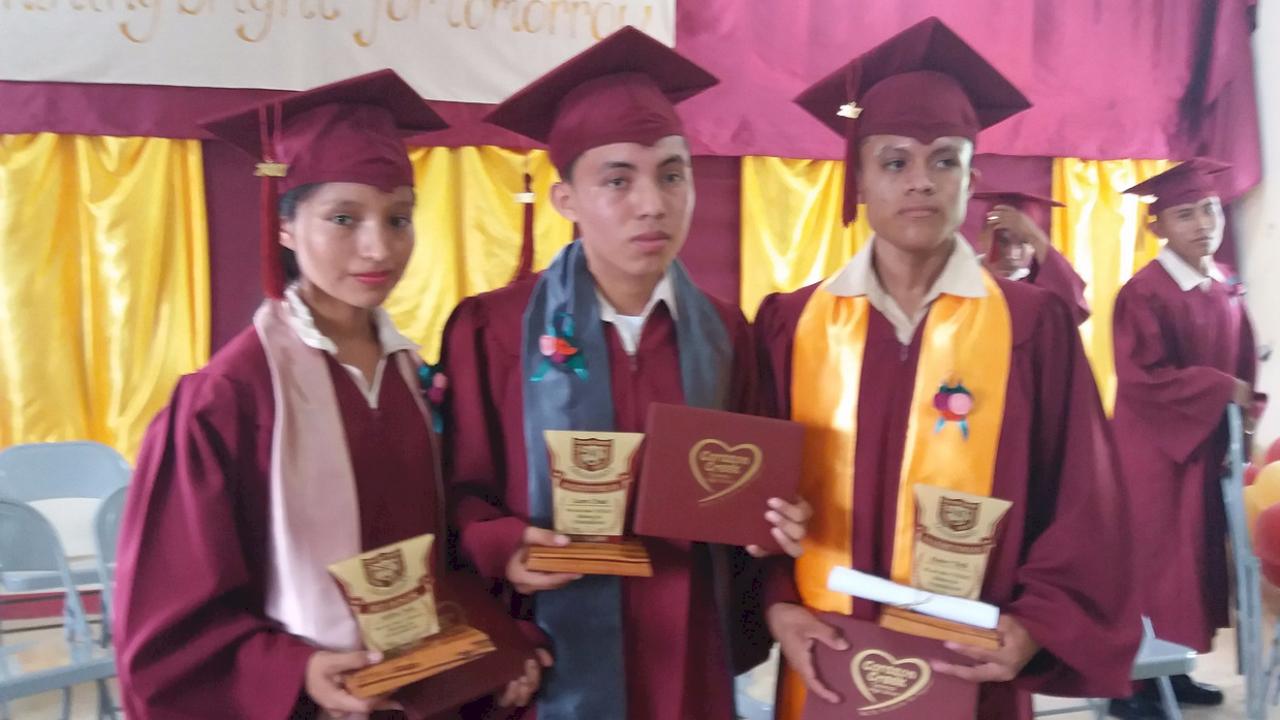 University Scholarships
University Scholarships
Many of you will remember the students on this page — your donations sent them to high school for four years. In 2017, they graduated. Today, they are the first of our University Scholarship students! Most are at the University of Belize, which has both 2-year and 4-year programs.
The young man in the white coat is Kershaw Cho, who is studying nursing and will work at the Punta Gorda Hospital when he graduates. Belize has a great shortage of nurses and doctors.
The boy studying at the table is Henry Teck, who is also studying nursing, and has promised the people of his village of San Benito Poite that he will return there when he graduates — to be the village's first medical professional.
In the white gowns are Jeffrey Cho, Jorge Arriaza, and Ernest Cho. Jeffrey is studying production agriculture and wants to modernize Belize's ag economy when he graduates. Jorge is studying marine biology and is passionate about protecting Belize's vast natural resources. Ernest, the third student in white, is studying primary education and will return to his village as a grade school teacher.
In the red caps and gowns are our scholars on graduation day, June 2017 — Adelina Tush, #3 in the class and now at the university; Leon Chub, #2 in the class and now at the university; and Henry Teck, valedictorian, who is also at the University of Belize on one of our scholarships.